August 26, 2014
Did you make it through the worst dressed post? I know, it was rough. Thanks for sticking with me! This post should help you cleanse your fashion palate. Here we go!
Top 5 Best Dressed of the 2014 Emmy Awards
5. Melissa McCarthy in Marchesa
Bravo, bravo, bravo Miss lady! Absolutely perfect. Finally, FINALLY someone designed a dress for her instead of around her. I wish she was wearing an actual color instead of black, but really that's a minor thing. I love the bead work at the waist, and her hair and makeup are on point. Personal best for her.
4. Kiernan Shipka in Antonio Berardi
This girl is a teenager. A TEENAGER. And she looks fabulous. And age appropriate. And venue appropriate. Older starlets could do with taking notes from her. Loving the hair and the shoes also.
3. Uzo Aduba in Bespoke Christian Siriano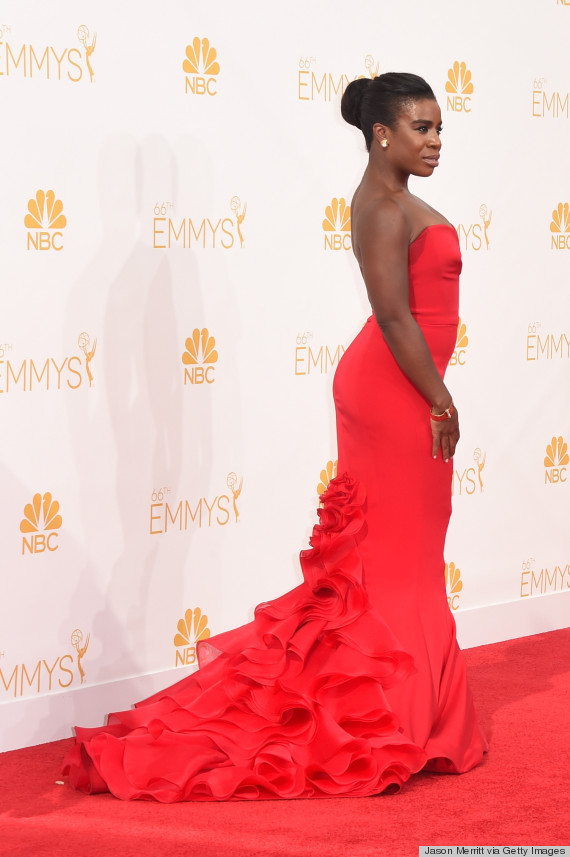 Uzo has clearly, clearly upped her style game. I mean, how can you not notice her? Stunning. The color, the fit, the hair…it's absolutely beautiful. Apparently Christian Siriano was the designer of the night last night (at least 4 stars were wearing his designs), and I couldn't be more thrilled for him. I've been a huge fan of his since his Project Runway days, so I'm really happy to seen him succeed and see famous folks wearing his wares. Great job on this dress, Christian.
2. Teyonah Parris in Christian Siriano
Speaking of Christian, here is another great example of his excellent work. Teynoah may not be well known to you if you don't watch Mad Men, but she's been playing Don's secretary since Megan left. She looks absolutely fabulous here. The colors are amazing, her hair is beautiful, and she looks like she's having a lot of fun. A great dress can bring out a great personality.
1. Lizzy Caplan in Donna Karen Atelier
Ummmmmmmmmm *jaw drop*
*unintelligible sound*
*picks jaw back up off of floor*
Lizzy Caplan kindly suggests that you step back and let a lady WERQ. Is there anything else to say, really?
So there you have it. Now you've seen my best and worst dressed of the 2014 Emmy Awards. Leave a comment and let me know what you think!
August 26, 2014
Did y'all watch the Emmys last night? Don't blame you if you didn't….they were a bit of a snooze. Jim Parsons and Modern Family won again, and so did Breaking Bad, and Seth Meyers was tamely funny, so you really didn't miss too much.
However, you know me, and you know I cannot pass up the opportunity to gaze upon a good red carpet and give you my critique. I'm gonna break it down for you and give you the best and worst of the night in 2 posts.
These red carpet posts always seem jammed full to the breaking point when I do it all in one post, so I'll split it up for you nice and easy. I gotta start with the worst so that you'll be able to put them all behind you when you feast your eyes upon the beauty that is my best dressed list (there were lots to choose from this year, and they won't disappoint). Without further adieu….
Top 5 Worst Dressed of the 2014 Emmy Awards
5. Amy Poehler in Don O'Neill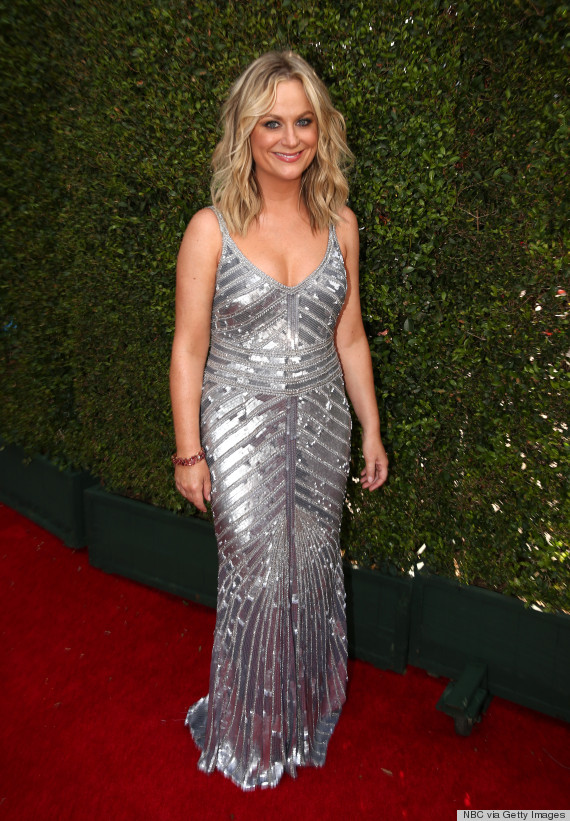 By all means, this is not the worst thing I've ever seen her in, but it's not my favorite. Her girls need a little more support and the bead/sequin work that is hitting her right in the tummy area is not very flattering. You can do better than this Amy! Take a page from your own book and check our your Emmy gown from last year. That thing was H-O-T.
4. Laura Prepon in Gustavo Cadile
O-VER WORKED. This color looks beautiful against her skin coloring and dark hair, but boy that is a mess of a dress. It looks like a design school project gone awry. Take away the collar and the messy peplum and this would be a much simpler, more stylish look.
3. Christina Hendricks in Marchesa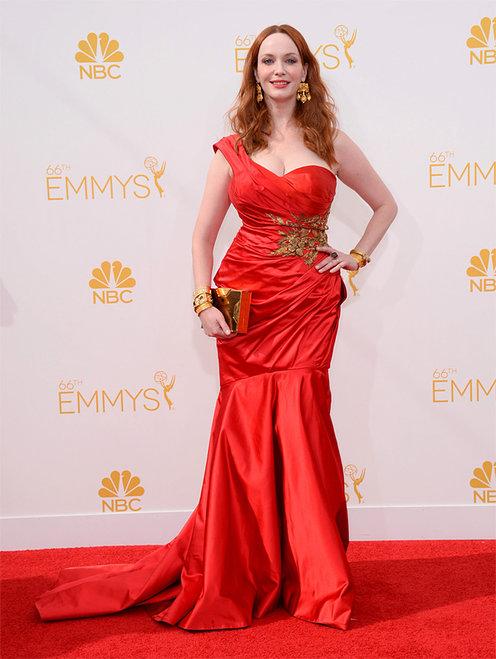 The hair is a no. The makeup is a no. And this dress is a sad, sad no. The one shoulder is not doing any favors for the bust area. All the pulling and ruching is distorting your amazing figure. AND you hair makes me sad. This is not my favorite look for you, dear.
2. Katherine Heigl 
You do "old hollywood" so well! WHHYYYY aren't you sticking with that??? This is not the right gold for your skin tone or hair color, and you look way too "mother of the bride" for the Emmys. Fire your stylist and start over (or hire one if you picked this out on your own). Cute hair, though.
1. Lena Dunham in Giambattista Valli
Come on. You knew this was coming, didn't you? I mean, even if you didn't watch last night, by now, you've at least scrolled through twitter or read the news about who was there, who won, and who wore what. So you had to know that one was coming. I mean, I'll give the girl credit. She is quirky, and she like's to mix it up. I just think the waist on this is too high, and she should have gone with a different top to combat the volume on the bottom. Also, that hair is tragic.
Whew. That was rough. Did I miss anyone? Do you disagree with me at all? Stay tuned for my next post later today with the best dressed ladies from last night!
← Older posts
|