If you know me, you know I'm an avid reader. Once I get myself started, I can probably finish a 300 page book in a day or a 500 or more page book in 2-3 days. Sometimes I get so caught up in a book, I'll stay up late until it's finished (seriously, it's 2 or 3am sometimes, and, yes, it's happened even after having children)! I know that probably sounds crazy, but it's just the bookworm in me that can't get enough.
If you're into reading, especially during the summer, I'd love to know what's on your list. These 5 books are definitely ones I'm going to try to get through, but I'm always up for adding more should something catch my eye.
5. Station Eleven by Emily St. John Mandel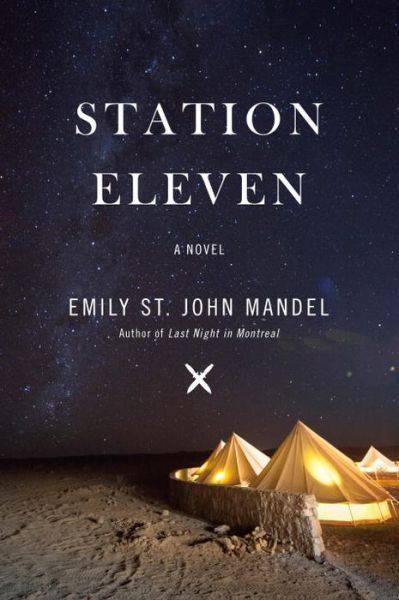 I'm about 10 chapters in to this book already, and it's been great so far. It was recommended by Vulture.com writer Amanda Bullock in an article titled "7 Books to Scratch Your Gone Girl Itch," and they couldn't have been more right with this one. Set in a time after most of the world is wiped out by a strong and swift disease, Station Eleven discusses what's important once everything, and everyone, is gone.
4. Broken Monsters by Lauren Beukes
Another recommendation from the Vulture.com article, this book focuses on a serial killer in Detroit. Yes, I know. I kinda am having a weird thing for dark books lately. I'm blaming Gillian Flynn for that one.
3. The Girl on the Train by Paula Hawkins
This book seems like it's on everyone's reading list this summer. I love a good mystery, and figuring out how characters are interconnected with one another, so I can't wait to dive in. Currently waiting on my turn with this one at the library.
2. All the Light We Cannot See by Anothny Doerr
Focusing on a young French girl, who is losing her eyesight and ends up blinded by cataracts at the age of 6, and a young German boy, who is orphaned, All the Light We Cannot See is the story of their path's crossing in occupied France during World War II. Even though this story is fiction, I love a good novel based in a familiar historical setting. It did win the 2015 Pulitzer Prize for Fiction, so it has to be good, right?
1. Go Set A Watchman by Harper Lee
This is probably a controversial choice given all the legal hubub surrounding Miss Lee right now, but I am so excited to know there was more to the story of Scout and Atticus Finch than what was previously published. This was Harper Lee's first novel she ever wrote, and it's set 20 years after To Kill A Mockingbird. It won't be published until July 14, but you can bet your bottom dollar I'll be in the bookstore the day it comes out.
What's on your reading list this summer?