This summer, I became an addict. A library addict. I know, sounds pretty lame, right? But it's not (not completely anyway). I've always had a love of reading, and I finally decided to stop downloading books on my iPad and just go check them out from the library the old fashioned way.
Guess what? The whole process has been kinda thrilling. A physical book in my hand beats the ol' iBooks app any day of the week. I've been taking the kids to the library once a week anyway because 1.we needed to get out of the house 2.it's too hot to do anything besides swim or play in the sprinkler outside and 3.it's free (<–that's probably the best part of all of this), so it only made sense for me to just get my library card already and check out a book (or two or three or four).
Here's what I've read so far:
Sharp Objects, Dark Places, and Gone Girl by Gillian Flynn
Ooooh man. These books are dark. And creepy. And I could NOT put them down. Flynn is a master storyteller. I love the way she writes. I cannot wait to see Gone Girl made into a movie (out in October if I'm not mistaken). These are adult books with adult situations and language, but the way she build her stories up to their climax is nothing short of exhilarating. (P.S. These are all separate, unrelated-to-each-other books…although Gone Girl is just begging for a sequel)
The Night Circus by Erin Morgenstern
This book is beautiful and easy to read. Morgenstern is extremely talented in her ability to write so descriptively that you can close your eyes and really imagine what the world of her book looks like. It's a mysterious, tangled up love story that will grab you from the first page and keep them turning.
Attachments by Rainbow Rowell
I read this one in 2 days while at the beach last week. It's quick read, but a good enough beach read. I was first introduced to this author by her YA book Eleanor & Park, and I really enjoyed it more than her first "adult" novel. Attachments just wasn't as exciting as Eleanor & Park. I hear FanGirl and her other adult novel Landline are excellent, so I can't wait to check those out next.
Shadow of Night by Deborah Harkness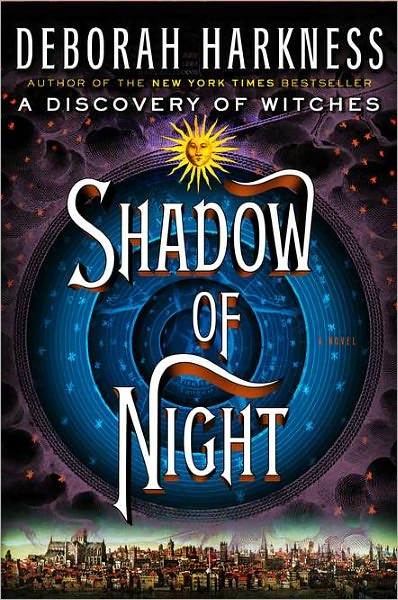 This book is the second in the "All Souls Triology," and it definitely felt like a second book. Harkness could rival Charles Dickens in her descriptiveness, and boy oh boy did I despise those parts of his books when I had to read them in high school (Do we really need an entire page devoted to Oliver Twist's hunger pangs? I say no, but, then again, I am not a world famous author.). It took a good 20-30 chapters in for me to get going, but, after I finally got into the book, I was racing to finish it because she just released the third and final installment (The Book of Life) earlier in the summer.
I'm currently in the middle of Alice Hoffman's The Museum of Extraordinary Things, so I'll let you know how that is when I'm finished. After that, I'm hoping my library will have obtained a copy of The Book of Life so I can see what's happened to Matthew de Clairmont and Diana Bishop since I left them last month.
Have you read anything good this summer? I'm always looking for new books to add to my list, so leave me a comment if you've got a rec!