Summertime is synonymous with vacation time. Our family has been fortunate to be able to vacation at "odd" times during the past few years, due mostly to the fact that our kids aren't in school yet, and I'm savoring this last year of being able to vacation whenever we want to. Too soon, we will be vacationing in the summers like everyone else in America (the horror!). We love to do the "typical" vacations like going to the beach or visiting the mountains, but I do have a "bucket list" of vacation spots I'd love to visit one day (especially if money were no object)!
5. Australia/New Zealand
I've lumped these two together because I fee like, given 2 weeks down under, I'd be able to hit the highs of each country since they are relatively close to one another. I'd love to visit the Sydney Opera House and snorkel in the Great Barrier Reef. And who wouldn't want to visit the location for the filming of all the "Lord of the Rings" movies? The lush green hillsides were breathtaking in the film, so I can only imagine how gorgeous they'd be in person. G'day, mate!
4. Italy/Greece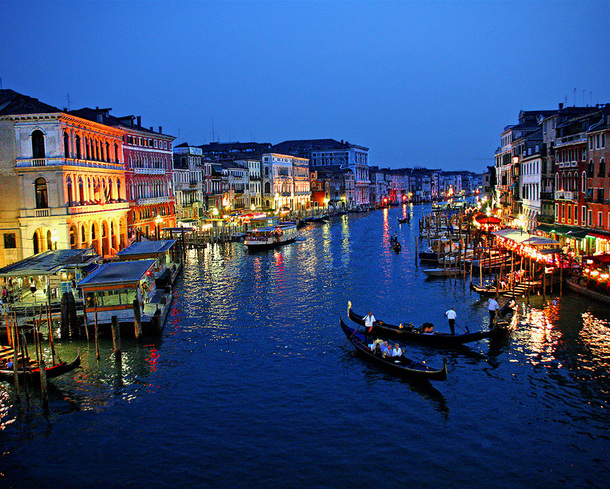 Again, given these countries proximity to one another, and 2 more weeks of fun, I'd be happy to see them both. The history, the cuisine, the people….it's enough to make my head spin! I'd love to visit the Coliseum and the Parthenon and sample some genuine Italian gelato, wouldn't you?
3. Spain
I know enough Spanish to survive (¿Dónde está el baño por favor?), so I feel like this country would be a lot of fun to visit. I really don't know much about the country except that they are passionate about their futbol and their bull running. Guess it's time to take a trip over there to learn, huh?
2. Turks and Caicos
A small set of islands just south of the Bahamas. Warm weather, white sandy beaches…could it get any better? This is a bucket list item that could be a real possibility in the not-too-distant future since it is closer to the U.S. than all of my other bucket list locations. What can I say? I'm a sucker for a good beach!
1. Alaska
I'd really love to visit this destination via a cruise of some sort. Neil and I have been to Hawaii, and we're not averse to going back, but I'd love to visit this other "outlying" state too. I have no doubt the food is delicious, but I'd love to learn about the native culture too.
Do you have a travel bucket list? I'd love to know what's on yours!